Choosing a name for a baby has become somewhat of an industry; just look at all the baby naming books on the shelf. Naming a pet or companion animal, including fish, can be just as complicated and formidable of a decision to make. Consider the amount of blue fish that you can bring home to your aquarium; how will you come up with a name?
There are over 100+ blue fish names to choose from that are either directly or indirectly inspired by the color itself. With blue being a favorite color among many, the brilliant ideas that people have been able to come up with for blue fish names are astounding.
Names range from recognizable to creative to funny, and there are also names you can choose based on your fish's gender.
Name lists that are organized based on how you want to approach naming your blue fish are a great place to start. Sometimes you might bring home several fish over a small period of time to build another aquarium, so having big lists to choose from can be even more helpful.
Blue Fish Names
Seeing all of these fantastic names may inspire you to come up with your own name, or you might just pick one off the list that draws your attention.
Not everyone likes to get fussy over a name or spend a lot of time coming up with the perfect choice. While color can influence name options, it doesn't have to be the only reason you pick it.
Ultimately, the name needs to be something you love and that suits you and your fish. You're likely to recognize a lot of the names on some of these lists.
This is because one of the best ways to come up with names is to draw on things you know, such as interests, popular characters, celebrities, and the like.
10 Most Popular Blue Fish Names
What are people naming their blue fish? It's likely that you have a few ideas as to the most popular names for blue fish. Whether you are hoping to jump on the bandwagon of popular names or want to avoid a name that everyone else is using, we can tell you which names are favored amongst the rest.
Other popular posts:
1. Dory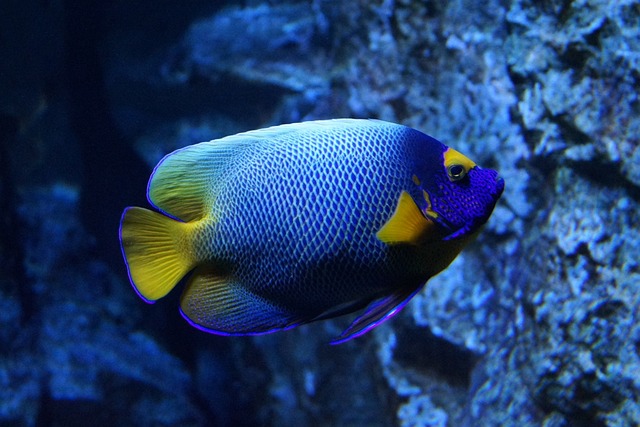 There's no surprise here; Finding Nemo's Dory, one of the most beloved cartoon fish ever, is a major inspiration for fish names. It couldn't be a more fitting name for a fish that's blue since Dory happens to be blue, as well.
Blue fish of all kinds are often adorned with the name of this cheery, beloved fish, even if it's not a Royal Blue Tang like Dory is.
2. Nemo
Even though Nemo from Finding Nemo isn't blue, Nemo is still an immensely popular name for blue fish, and all other fish for that matter. As you can see on this list, Dory is also a name chosen quite often for a blue fish because Dory from Finding Nemo is blue.
Regardless of which Finding Nemo name you choose, it's evident that this movie all about fish will be inspiring fish names for years to come.
3. Bubbles
Bubbles is an adorable name for any fish, though it seems to be an especially favored name for blue fish. Perhaps it's because bubbles have a hint of blue in them, or bubbles remind people of fish in general.
If you have kids, they'll likely also enjoy the name Bubbles. There are also popular characters that have the name Bubbles, such as one of the Powerpuff Girls.
4. Blueberry
A blueberry isn't just a delicious fruit. Blueberry is a well-suited name for blue fish, capturing the essence of the fish's appearance while also being a sweet name for a pet.
When trying to consider something blue in order to find a name associated with this color, Blueberry is likely one of the first things to come to mind.
5. Sky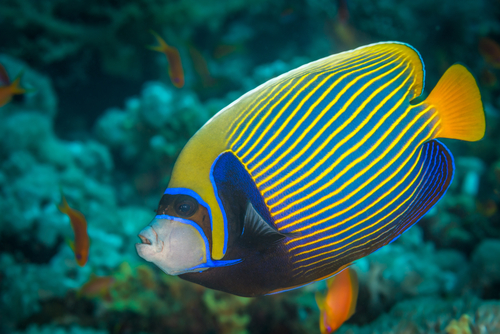 The sky is blue, and so it makes sense that a blue fish could be named after something so iconically blue. Sky is also a pretty name in general, it's gender-neutral, and it's easy to remember.
You can play with the spelling of Sky as well to make it something a little bit more personable, like Skye or Ski.
6. Aurora
Aurora is a spectacular choice for a blue fish who may have hints of other colors just like the Aurora Borealis. It also happens to be the name of a Disney princess, which makes it an instant hit.
It's a very feminine and pretty-sounding name, and one that's become increasingly popular. Aurora is also a suitable name for a fish that happens to be visually striking.
7. Sapphire
Names that describe an array of hues under the same color classification make for great names for blue fish. Should you have a blue fish that's a darker hue, Sapphire is a name that's suitable while also being lovely. The sapphire is also a precious gemstone, and is the birthstone for those born in September.
8. Caspian
Interestingly, Caspian actually means white. However, it's become a very popular name for fish as of late, even if they aren't white. There is also a Caspian sea, so perhaps blue fish are honored with this name because of its aquatic associations.
You might also be familiar with the name Prince Caspian from the Narnia series, so a distinguished looking fish could suit this name very well.
9. Azure
Azure is a stunning shade of blue with a name that sounds equally elegant. It's a very vibrant shade of blue, often used to describe glistening blue oceans and beaches. It can also work well for either a boy or a girl fish, and is one of those unique names that people will be impressed with.
10. Blue
Believe it or not, some people will just simply stick with Blue as a suitable name. Sometimes, the spelling will be played with to make it a little bit different; you might see it as Blu or Bleu.
If your first language isn't English, you can also go with the color blue in another language; you may even find some of these options on the list below.
Blue Fish Names For Girls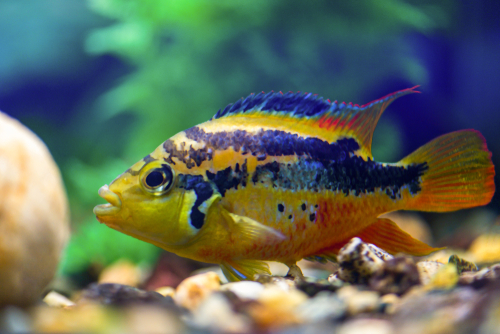 1. Joy
2. Alice
3. Willow
4. Ariel
5. Neytiri
6. Liberty
7. Crystal
8. Violet
9. Tiffany
10. Mystique
11. Nala
12. Ursula
13. Atasi
14. Cornelia
15. Meena
16. Angel
17. Persephone
18. Electra
19. Coral
20. Betty
21. Aqua
22. Pearl
23. Cora
24. Destiny
25. Bluebelle
26. Lola
27. Dorothy
28. Daisy
29. Skyler
30. Brooke
31. Iris
32. Raven
33. Eden
Blue Fish Names For Boys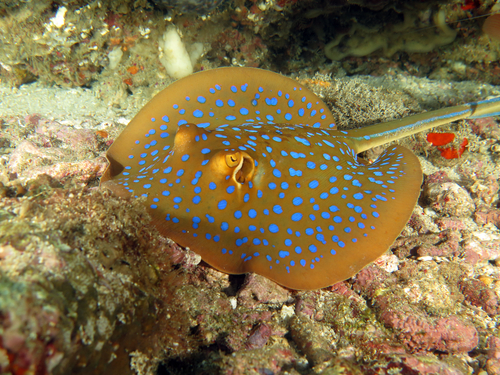 1. Penn
2. Huckleberry
3. Oscar
4. Cerulean
5. Odin
6. Billy
7. Captain
8. Slate
9. Beast
10. Axl
11. Bruno
12. Beau
13. Ernie
14. Sully
15. Finneas
16. Blue Boy
17. Finley
18. Elvis
19. Grover
20. Moby
21. Bubba
22. Ice King
Blue Unisex Fish Names
1. Ocean
2. Aster
3. Sea
4. Indigo
5. Moon
6. Presley
7. Jem
8. River
9. Polu
10. Storm
11. Navy
12. Neptune
13. Bluefish
Funny Blue Fish Names
1. Cookie Monster
2. Doug Funny
3. Blue Blue Stewart
4. Ice Cube
5. Blue Meany
6. Blue Steel
7. Plankton
8. Blueann
9. Osmosis Jones
10. Blue Radley
11. Bluce
12. Phish
13. Dr. Blue
14. Nancy Blue
15. Tobias Funke
16. Denim
17. Bubble Fett
18. Baloo
19. Gangsta Blue
20. DaBaDee
21. Blue Barrymore
22. Aquaman
23. Blue Carey
24. Rhythm and Blues
25. Tardis
26. James P. Sullivan
27. Krusty the Clown
28. Bluegyman
29. Motley Blue
30. Harley Finn
31. Smurfette
32. Blue-Hoo
33. Papa Smurf
34. Blue McIntyre
35. Gatorade
Unique Blue Fish Names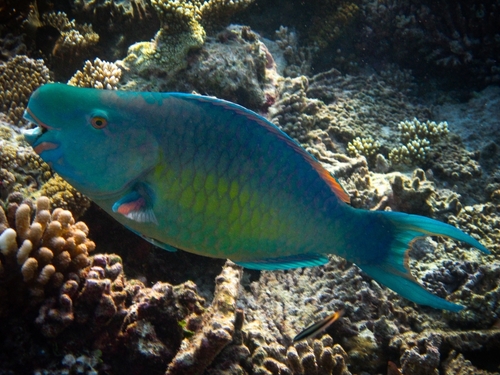 1. Chiffon
2. Bluestar
3. Cyan
4. Ivory
5. Ultramarine
6. Spruce
7. Periwinkle
8. Doli
9. Mazarine
10. Electric
11. Nightcrawler
12. Beryl
13. Aragonite
14. Cornflower
15. Bay
16. Cobalt
17. Aquamarine
18. Moonlight
19. Lunar
Cute Blue Fish Names
1. Stitch
2. Admiral
3. Sonic
4. Blurple
5. Merryweather
6. Peek-a-Blue
7. Teal
8. Blue Bonnet
9. Gonzo
10. Squish
11. Bug-a-Blue
12. Pixie
13. Bloom
14. Cloud
15. Baby Blue
16. Squirtle
Clever Blue Fish Names
1. Frost
2. Delta
3. Megamind
4. Blue Ivy
5. Curacao
6. Tentacool
7. Lagoon
8. Articuno
9. Blue Dragon
10. Yondu
11. Skeletor
12. Peacock
13. Frosty
14. Genie
15. Violet Beauregarde
16. Blue Crush
17. Mordecai
18. Sailor Mercury
19. Blue Moon
20. Kelp
21. Hades
22. Nebula
23. Blue Jay
24. Dr. Manhattan
Inspired Blue Fish Names
1. Skylark
2. Celestine
3. Tanzanite
4. Topaz
5. Royal
6. Andorian
7. Azul
8. Blau
9. Abyss
10. Buryu
11. Fleur
12. Zir
13. Arctic
14. Smalt
15. Zircon
16. Aegean
17. Lapis
18. Modra
How To Choose The Right Name
With naming your fish, you can either struggle to come up with a name, or you have too many options that excite you. Narrowing down your choices might take a little bit of strategy. You want to make sure you pick a name that fits with your fish and is something you're happy with.
The good thing is that if you pick a name for your fish and then happen to change your mind, your fish isn't going to know. However, that doesn't mean picking just one isn't important for your own convenience.
If you've found multiple options on our list for your own blue fish, here are some ways to make a final decision.
1. Pick Something Memorable
If you have multiple fish in your aquarium(s), keeping track of their names and their needs might start to become difficult. Picking a name that's memorable for your new blue fish is all the more important if they aren't the only fish you have.
While trendy names are fine, you don't want to pick something just because it's trendy. Pick something that means something to you, whether it's because it reminds you of something you're fond of, it makes you laugh, or it makes you smile.
2. Pick Something Fitting For Your Fish
Watching your fish swim around and navigate their environment can spark inspiration when it comes to naming them. Part of the fun of having a fish is getting to observe their unique behaviors and quirks. Some don't give fish enough credit for how happy they can make us.
As you start to learn more about the particular fish you've brought home, you might find that certain names don't make sense for them and their personality. If you need to wait a little bit of time after bringing them home to choose their name, it's not like your fish will be confused.
3. Pick Something Unique About Your Fish
Blue fish come in all shapes, sizes, color variations, shades, and patterns. This is part of the reason why there are so many names people have chosen for their blue fish.
Sometimes a name that hones in on something unique about your chosen blue fish makes things much simpler. You might also find while taking a close look at your fish that they have distinctive markers or anomalies that make them stand out, and you can celebrate that uniqueness in a name.
Outro
Now that you're armed with a thorough list of blue fish names, it's time to find a blue fish (or several) to bring home with you if you haven't already. The right name is one that sparks joy in you and makes sense for your fish.
Even though your options seem limitless, once you stumble upon the perfect name, there's no doubt you'll know you've made the right choice.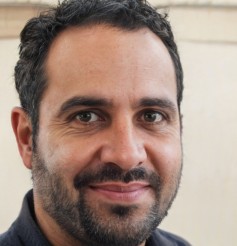 Ian Sterling, founder of Fishlab.com, began his aquarium journey over 30 years ago, driven by a deep fascination for fish and their diverse personalities. His website, Fishlab.com, is dedicated to making fishkeeping accessible and enjoyable, offering beginner-friendly guidance, expert insights, and a community for aquarists to connect and share experiences.