Are your shrimp dying mysteriously?
Have you noticed strange, flat worms sliding around your aquarium?
If you answered yes, then you might have a planaria infestation.
You've come to the right place! Because today, I'm going to tell you how to get rid of them for good!
What are planaria and how do you identify them?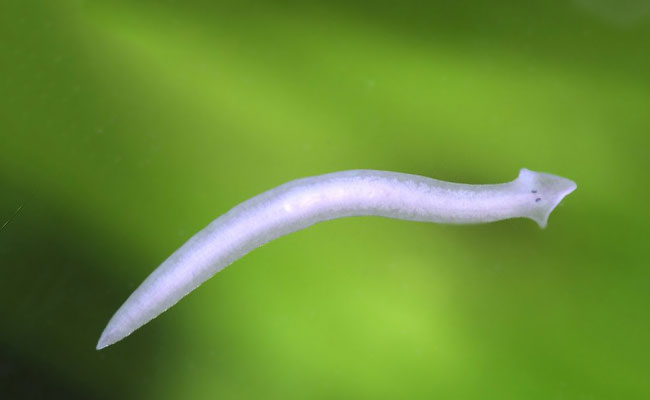 Planaria are a variety of flatworm that are considered a pest by the majority of aquarists.
These flatworms can quickly multiply in number and, as you will soon learn, can be dangerous to other members of your aquarium.
But before I continue, I just want to quickly comment on how to correctly refer to planaria:
A single flatworm = planarian
A group of flatworms = planaria
Trust me, it's important to know this, otherwise the rest of this guide is going to get confusing quickly.
Planaria are possibly the weirdest worm that will ever visit your aquarium. Their unusual traits make them widely studied in the scientific community…
Perhaps the weirdest thing is when you cut one. Let's say you cut a planarian into 5 pieces. It will regrow into 5 different planaria – this is why it's a bad idea to crush any planaria you find in your aquarium.
Stubborn, huh?
As you might have guessed, removing planaria from your aquarium can be a difficult task. But don't worry, I'm gonna share a secret weapon to eradicating this troublesome flatworm later in the guide.
First, you want to make sure that it is actually planaria that you are dealing with.
Planaria are small. Very small. Measuring around 0.1 to 0.6 inches, so they are easy to miss.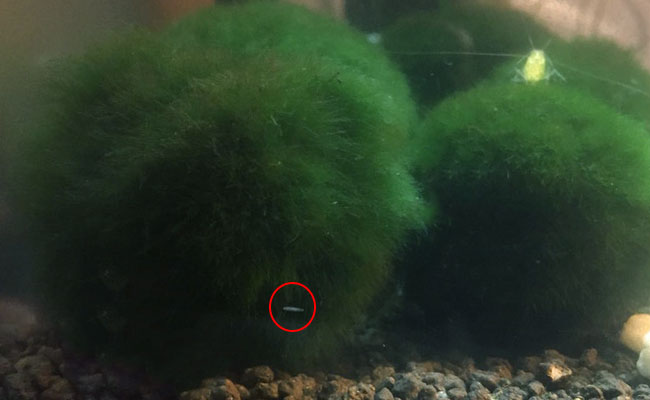 In fact, you likely won't notice them at all unless they grow in number or bravely slide their way over your aquarium glass.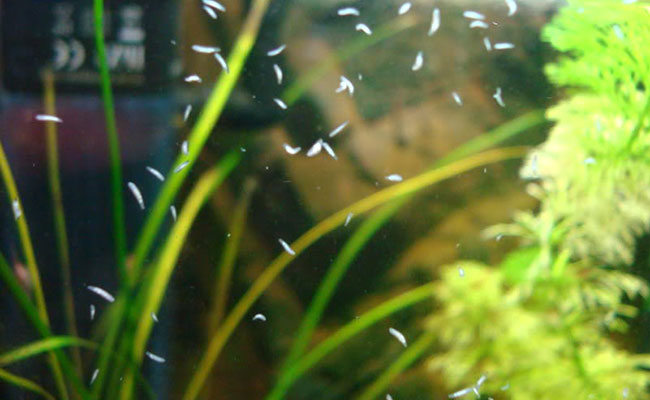 Not a pretty sight, huh?
And, if the name flatworm didn't give it away, they are flat. Like someone had a small earthworm and went at it with a rolling pin.
There are actually two types of planaria flatworm commonly found in aquariums:
White planaria (Procotyla)
Black and brown planaria (Dugesia)
To make things more confusing, some types of planaria can change color according to what they eat. Colored flakes, for instance, can turn a planarian a lovely shade of pink.
Besides the color, they are nearly identical in appearance.
Once you know what to look for, the unique features of planaria make them difficult to confuse with any other flatworm.
Unlike other flat worms, planaria have a distinct triangular-shaped head.
You can see it clearly in this close-up of a planarian…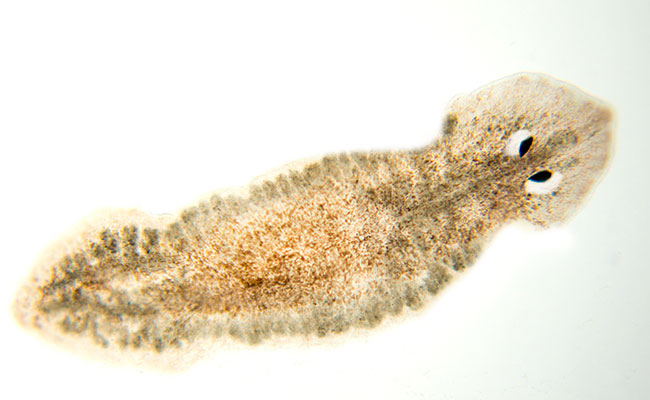 This is the best way to identify planaria without using a magnifying glass – the arrow like head is visible to the naked eye.
Unfortunately, when planaria squish up, it can be difficult to see this shape.
But don't worry, there is another way you can identify planaria…
However, you'll likely need a magnifying glass to see these. Don't have a magnifying glass on hand? If your phone has a decent camera, use the macro-mode to take a picture and zoom in.
What you want to look for is the cross-eyes. Yep, this shovel-faced pest is also cross-eyed. Well, at least it looks that way. At the tip of the head are what look like two eye balls with pupils facing each other – you can see it in the above picture!
The pesky planarian is often confused with another flatworm, rhabdocoela. Rhabdocoela is similar in size and color to white planaria. However, when compared side by side, the differences become clear.
It's all in the shape of the head…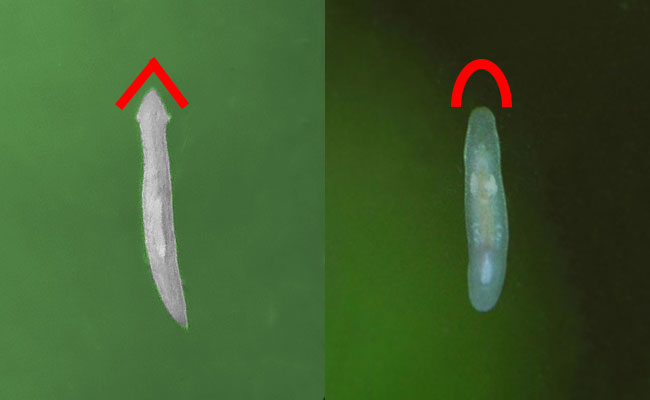 On the left, you have a planarian – its tell-tale trianglular head makes it easy to spot. On the right, you have a rhabdocoela which has a rounded head.
It's important to know which is which because rhabdocoela do not respond to many treatments that will kill planaria outright.
What causes planaria to appear in your aquarium?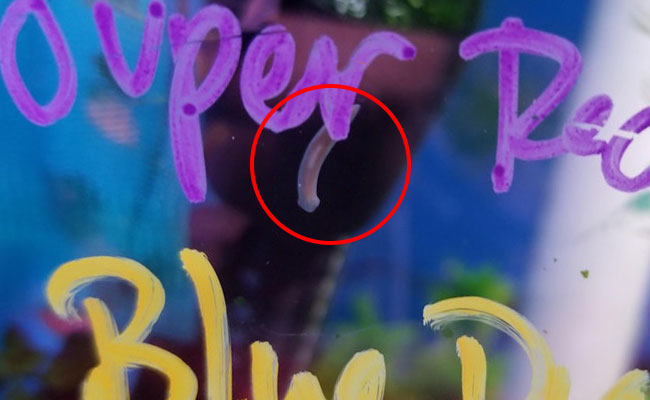 It's going to sound strange, but chances are that you put the planaria in your aquarium yourself. You probably got them from your local fish store, who likely got them from one of their suppliers.
Unfortunately, no one is to blame – dealing with planaria is just a part of fishkeeping.
You see, planaria are expert hitchhikers. These sneaky little flatworms hide away in rock crevices, on plants and even attach themselves to fish.
Once inside your tank, planaria reproduce fast. And, all it takes is a single flatworm. You see, planaria can reproduce asexually, meaning that one worm can soon become hundreds.
And if you do see hundreds of planaria, then chances are you had a helping hand in the matter…
Black and brown planaria flatworms feast on waste. Biofilm, uneaten fish food and even poop – it's all a tasty meal to planaria. If you notice these planaria, it's often a sign that you are not maintaining a clean tank.
If you are nodding your head, rinse your filter, grab your gravel vac and perform a water change – and get it in the habit of doing it regularly!
White planaria, on the other hand, eat small worms, shrimp and even live foods such as daphnia or bloodworms. If your tank has an abundance of food for white planaria, you will soon see them multiply in number.
Are planaria dangerous?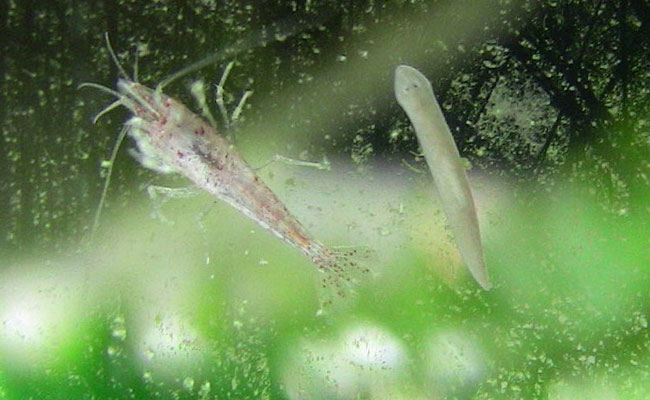 Brown, black and white planaria are dangerous, but each in their own way.
White planaria are aggressive predators and are particularly dangerous to shrimp. Shrimp eggs and baby shrimp make a tasty meal. However, it is not unheard of for hungry white planaria to go after adult shrimp too.
While brown and black planaria do not hunt shrimp, they are more than capable of killing them. You see, planaria move on a slime trail, just like snails. However, unlike snails, the slime that planaria release contains a toxin that is deadly to shrimp.
Speaking of snails, if your tank has snails, like ramshorns, planaria are a big threat for the same reasons. And, they love snail eggs too!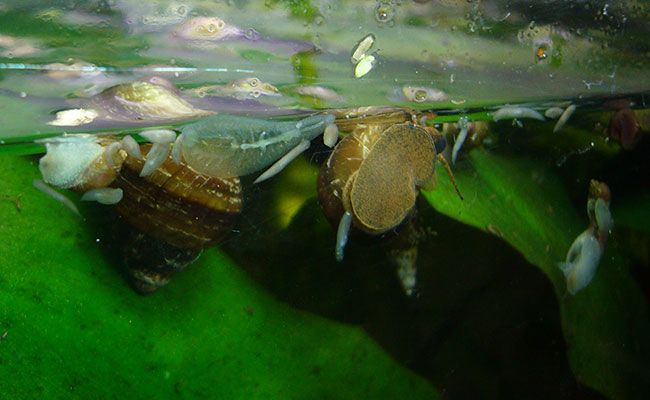 Anyway, back to the slime…
If this slime touches the belly of your shrimp, or if planaria crawl under the exoskeleton, it will stun your shrimp, and then planaria will happily eat it alive. Check it out:
If you own a shrimp tank, get rid of a planaria infestation as quickly as possible!
Which brings me to my next point:
How do you get rid of planaria?
Planaria is notoriously difficult to remove from your aquarium. If you miss a single flatworm, it will multiply into many.
It is for that reason that I do not recommend using a glass trap to get rid of planaria.
You know the ones with the angled openings that allow worms to squeeze in while keeping shrimp out?
Like this one…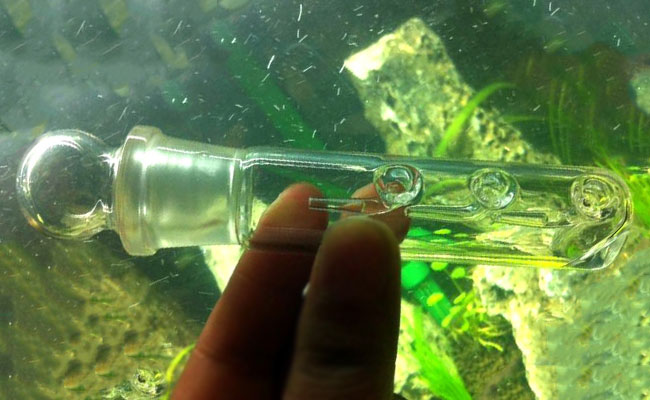 There's no arguing that they work, but it relies on your planaria being hungry. If the planaria are not attracted to the bait you placed inside, then it's as good as useless.
And again, there is no guarantee that you are going to capture every single planarian in your aquarium.
If you still insist on using a planaria trap, grab this one. I have personally tested it and can confirm it's well made and more than capable of capturing planaria – bait it with raw chicken!
But for the rest of you who just want a quick and simple way to treat your planaria infestation, I have an amazing product for you…
The ultimate planaria killer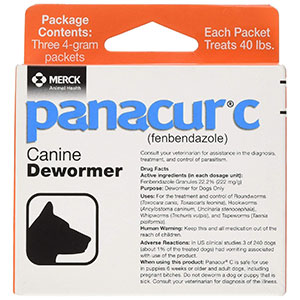 If you have ever treated your dog for worms, you will be fully familiar with this product.
I was actually introduced to this product by a friend at my local fish club who,
used this shrimp-friendly way to kill hydra.
And, it works just as well at getting rid of planaria!
The secret ingredient? Fenbendazole. It will eradicate a planaria infestation in just a few days. It's like a planaria nuke!
Follow these steps to get rid of your planaria problem for good:
1. Buy your Panacur C. Panacur C comes in different sizes. I personally recommend buying the packet that has 3 x 1g bags (this one), as it will make measuring easier – a little goes a looooong way.
2. Remove your chemical filtration Your carbon filter or purigen can remove the Fenbendazole from the water before it has a chance to work its magic – remove it and replace it after treatment is finished.
Oh, and be sure to remove any snails you want to keep. Fenbendazole can be lethal to those too! Malaysian trumpets and Nerite snails, in particular, seem to be affected.
3. Measure out your Panacur The dosage is 0.1 gram for every 10 gallons. So a 60 gallon tank would need 0.6 grams of Panacur C. A gram scale will make measuring incredibly easy – I use this in fish keeping all the time to measure out doses. Sprinkle this powder into your tank.
If you don't have a gram scale on hand, here is an alternate method: Dilute the whole 1 gram packet in 500 ml of RO/DI water. You then dose 50 ml for every 10 gallons of water your tank holds. So a 60 gallon aquarium would be dosed with 300 ml.
4. Redose Wait 48 hours (2 days) and reapply the same dose.
And just like that, your planaria problem is cured.
Once you are confident that all the planaria are dead, there is just one final thing to do. Grab a good gravel vac and remove as many of the dead bodies as possible. Follow up with a water change.
Next, you want to use your trusty aquarium test kit and closely monitor your ammonia levels over the coming week.
This is particularly important if your aquarium was overrun with planaria. You see, those bodies are going to break down and as they do, they release ammonia into the water. So, you want to catch it fast if your ammonia levels spike.
Woo! You won the battle. You are now in the clear, and your tank is a certified planaria-free zone. Feels good, right?
Conclusion
As you see, planaria are stubborn little flatworms that are dangerous to the tiny critters in your tank.
And, it can be heart-wrenching to see them wriggling all over your aquarium glass, as they quickly take over.
But they don't have to be feared!
By following the instructions above, you can be rid of them for good in a matter of days.
Got a planaria-busting trick you want to share? Let me know in the comments below!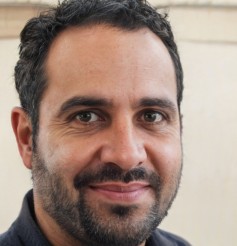 Ian Sterling, founder of Fishlab.com, began his aquarium journey over 30 years ago, driven by a deep fascination for fish and their diverse personalities. His website, Fishlab.com, is dedicated to making fishkeeping accessible and enjoyable, offering beginner-friendly guidance, expert insights, and a community for aquarists to connect and share experiences.