Want to know how much water your aquarium can hold?
Use our handy calculator to find out just how many gallons (or liters) of water your aquarium is capable of holding.
Notes on Aquarium Capacity:
Now that you know the volume of water that your aquarium can hold, you will want to be mindful of one fact:
Your aquarium will never actually hold this much water.
For instance, I have never met anyone who fills their aquarium all the way to the top of the tank. Any gap that you leave here will mean that there is less water in your tank.
Also, anything that you place in your tank will remove the same amount of water. Fish, rocks, coral, substrate, decorations… These all mean that there is less water in your tank.
Think of it as though you are filling your bath to the top with water and sliding in – the water is going to overflow because your body is taking up space where the water previously was.
FAQs
Fish Tank Sizes: What Are the Common Fish Tank Sizes?
Fish tank sizes vary from small 2.5-gallon desktop tanks to over 300-gallon tanks for larger setups. I would say the right size for you depends on available space and the fish species you would like to keep.
How Many Gallons Is My Tank?
To find out the number of gallons your tank can hold, you'll need to measure its length, width, and height in inches and use an aquarium volume calculator.
How Many Gallons Is an 8x8x8 Tank?
An 8x8x8 tank measures 8 inches in length, 8 inches in width, and 8 inches in height. If you would like to calculate its volume in gallons, simply multiply these dimensions and divide by 231 (cubic inches per gallon). In this case, an 8x8x8 tank can basically hold 2.62 gallons.
Aquarium Volume Calculator: How to Use It?
Using an aquarium volume calculator is pretty straightforward. Enter your tank's dimensions in inches, and the calculator will provide you with the total gallon capacity.
Aquarium Size: Does It Impact the Number of Fish You Can Keep?
Yes, your aquarium size is an important factor. A larger tank can support more fish and offer you better water quality and stability. Smaller tanks are usually suitable for a limited number of small fish or specific species.
4 Feet Tank How Many Gallons?
A 4 feet tank usually comes in different dimensions. Measure the length, width, and height in inches, and then you can use the aquarium volume calculator to determine the precise gallon capacity.
3ft Tank How Many Gallons?
Similarly, for a 3ft tank, you should measure its dimensions and employ the aquarium volume calculator to ascertain the number of gallons it can accommodate.
In a Nutshell
Knowing the gallon capacity of your tank is important and will help you in creating a healthy aquatic environment regardless of your status as beginner or an experienced fish keeper.
Fish tank sizes can vary widely, and accurately determining the gallon capacity is a fundamental step. When you employ an aquarium volume calculator, it simplifies the task and allows you to efficiently find the gallon capacity of your tank and any tank, whether it's a 4 feet tank, a 3ft tank, or even an 8x8x8 tank.
You should always remember that your fish tank size directly impacts the number and type of fish you can maintain, so make sure you choose wisely to ensure the well-being of your aquatic companions.
I hope this was helpful. Even if you're only buying betta, it's a good idea to calculate how much water you'll need for its fish tank.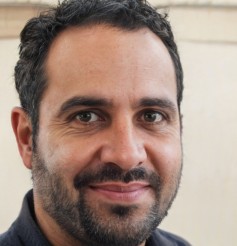 Ian Sterling, founder of Fishlab.com, began his aquarium journey over 30 years ago, driven by a deep fascination for fish and their diverse personalities. His website, Fishlab.com, is dedicated to making fishkeeping accessible and enjoyable, offering beginner-friendly guidance, expert insights, and a community for aquarists to connect and share experiences.